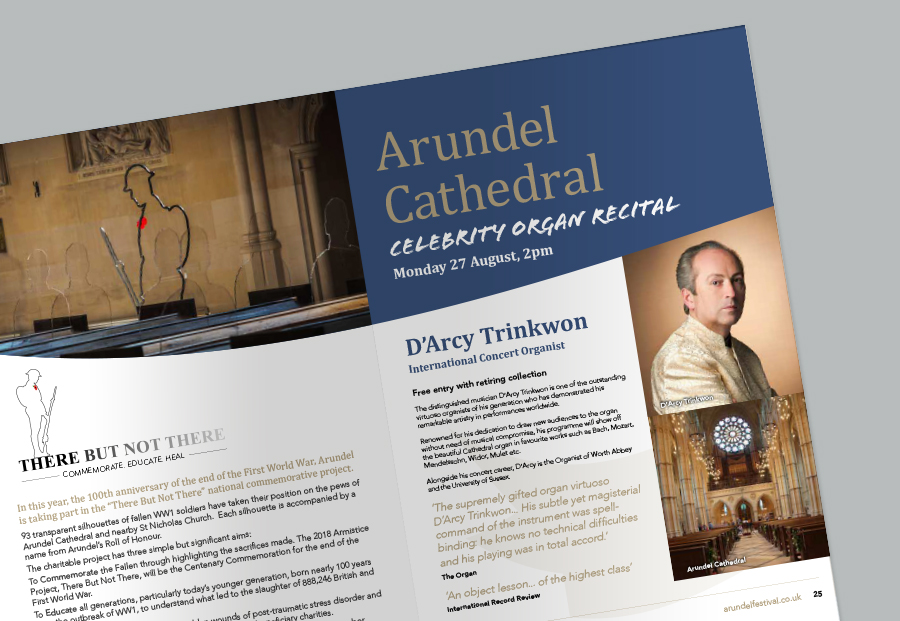 Arundel Festival 2018
We are delighted to have been asked to design the marketing materials for the 2018 Arundel Festival.
As well as refreshing the logo to celebrate the 40th anniversary of the festival, we also designed invites, banners, flyers and the 64 page programme.
The font cover image was a painting supplied by artist Andy Waite which set the colour scheme for throughout the brochure.